There Are Many Interesting Sites To See, With Many Guided Tours To Choose From. There Are Expeditions To Places Like Volcanoes And Rainforests, Savannah, Lakes, Wetlands And Waterfalls Which Are Home To Many Different African Animals.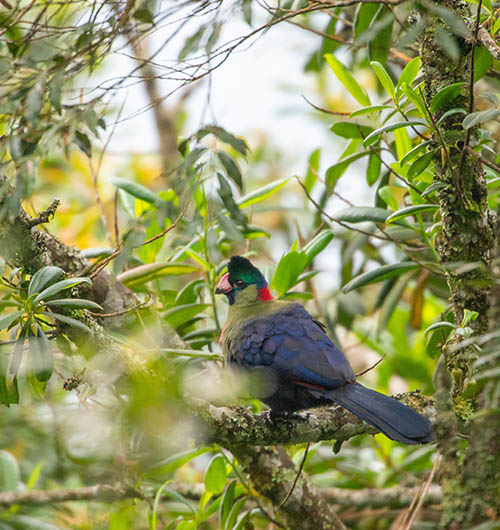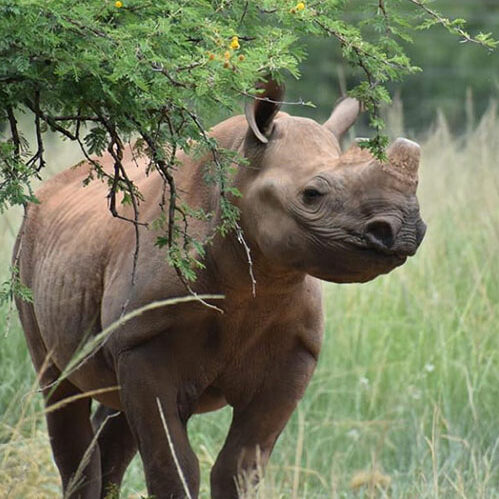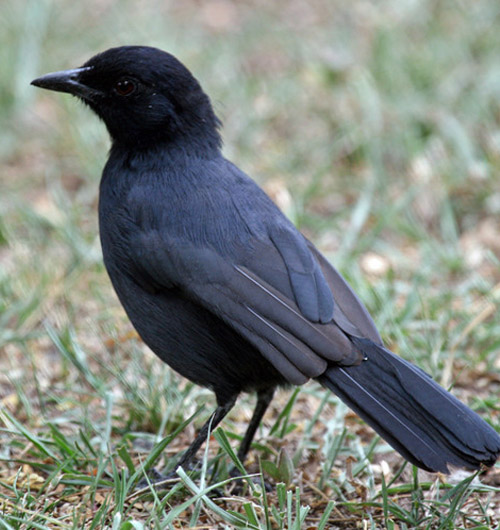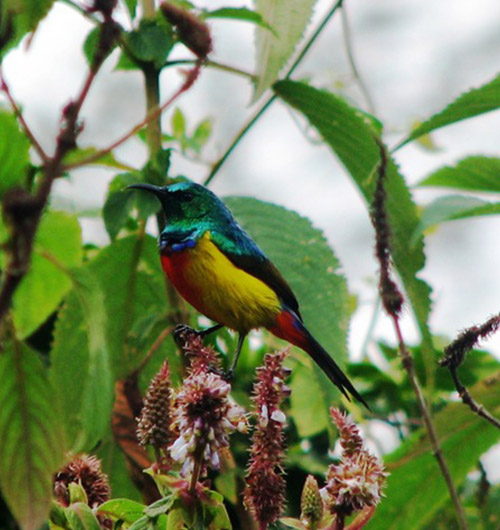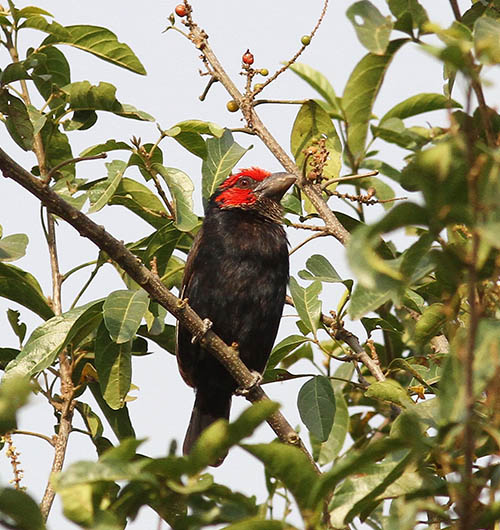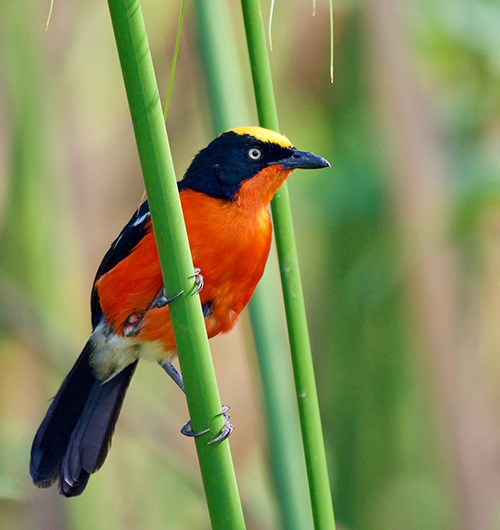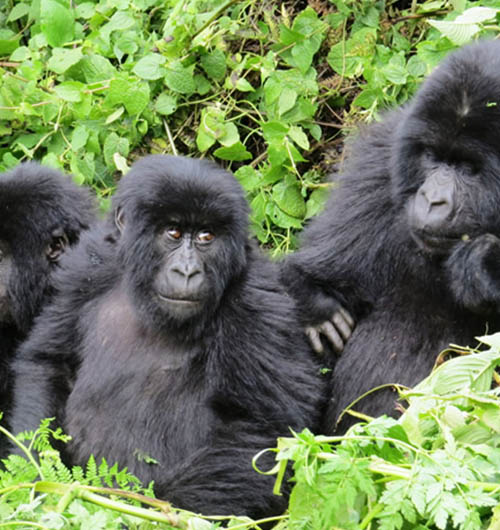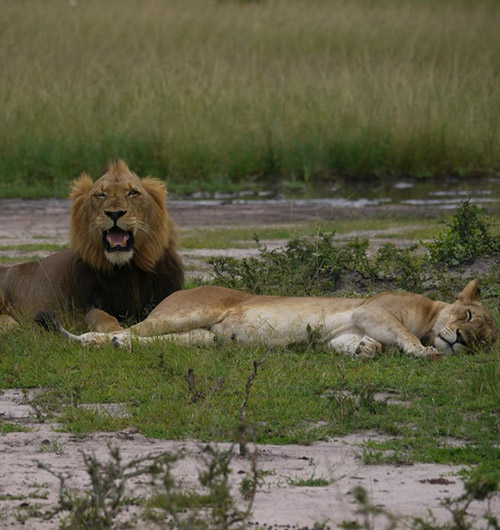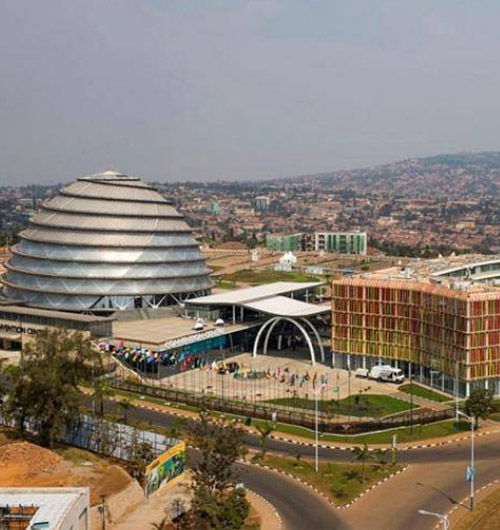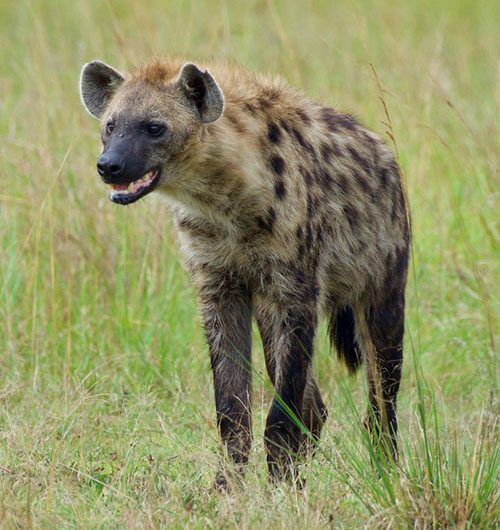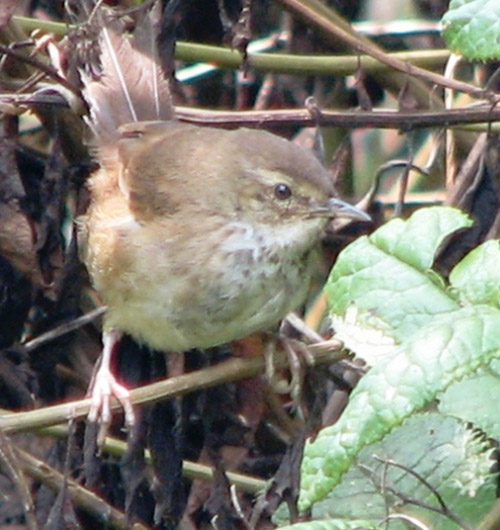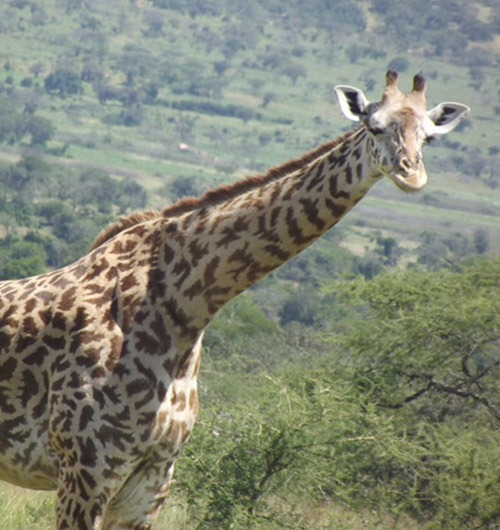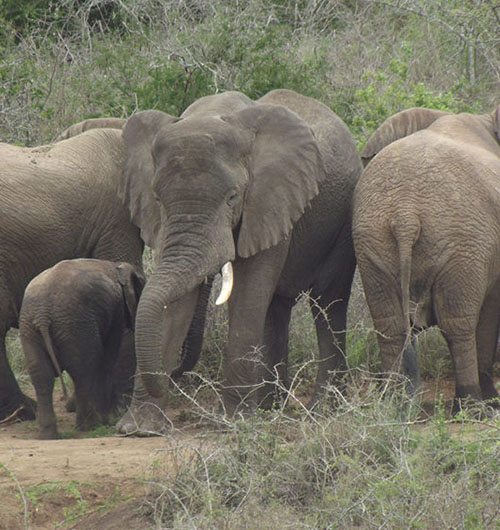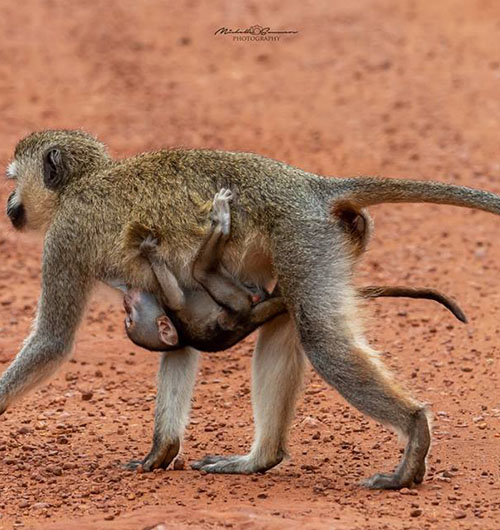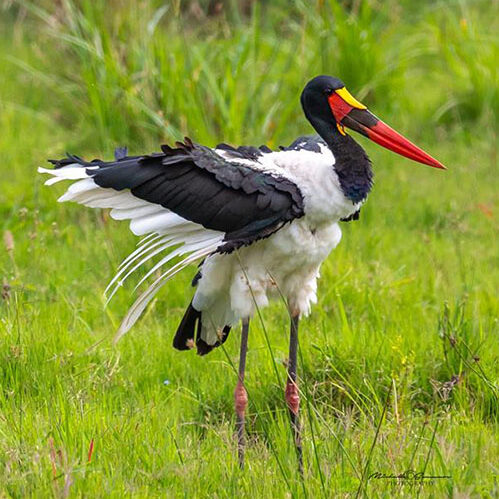 Diversity of habitats: The country has four main habitat types:
Albertine Rift region, mountain forests and volcanoes located in the west
Papyrus Swamps, lakes and wetlands in the north, south and east
Savannah and woodland in the East 
Agricultural land in the central belt
Wildlife richness:700 bird species, African Big5.
Mountain Gorillas: Sighting of mountain gorillas in Rwanda is 100% ensured and the distance from the airport to the park is just 2 hours.
Safe country and clean city: Rwanda is a thriving, safe with low crime rates in Africa Kigali. The capital of Rwanda is the cleanest city in Africa with safe roads and clean hotels.
Easy to get around with short distances to diverse destinations: All major attractions are located along a circuit within 1-5 hour drive from Kigali. Akagera NP is in 2 hours, Volcanoes NP is in 2 hours while Nyungwe National Park is in 5 hours of Kigali.
A base to visit East African destinations: Rwanda is located in the heart of central and East Africa with easy access to bordering countries: Uganda, Tanzania, Burundi, Democratic Republic of Congo and Kenya.
One East African Tourist Visa allows travel between Kenya, Rwandaand Uganda with the same multiple entry visa
Pleasant Climate: Rwanda has a temperate tropical highland climate
Friendly people: Rwanda is an ideal location for travel within the region for conference and leisure tourists.
Where to go birding in Rwanda
Rwanda has moved on from its troubled past to become the safest and cleanest country in East Africa. With over 700 species of birds recorded, rare primates, large mammals (BIG 5) and reptiles Rwanda is one of the world's best wildlife destinations.
Nyungwe Forest National Park including Cyamudongo Forest
Nyungwe is the premier birding location in Rwanda, if not East Africa; with many birds, primates and spectacular mammal species. Primary forest and high altitude swamps. Highlights include:
322 Bird Species among which 27 Albertine Rift Endemics. Target species include: Red-collared Babbler, Great Blue and Rwenzori Turacos, Rwenzori Apalis, Grauer's Swamp Warbler, etc…
13 primate species including Chimpanzees, Colobus and L'Hoests Mountain Monkey.
Canopy walk
Volcanoes National Park including
Volcanoes NP is the worlds' top location for visiting gorillas. Highlights include:
165 bird species, 17 Albertine Rift Endemics. Target species: Lagden's Bush Shrike, Doherty's Bush Shrike, Strange Weaver, Red-faced Woodland Warbler, Regal Sunbird, etc.
Mountain Gorilla Trekking
Golden Monkey Trekking
Visit Dian Fossey's Tomb
Climbing Volcanoes (Karisimbi, Bisoke and Muhabura)
Additional package to Gorilla tracking with more than 100 bird species including African Pitta visiting in May.
Created by lava dams near the Volcanoes region host waterfowl found nowhere else in Rwanda.
Birding and wildlife viewing
Gishwati Forest is an area of Albertine Rift Forest with great potential for birding and wildlife viewing. Highlights include:
232 bird species, 20 Albertine Rift Endemics. Target species: Purple Breasted Sunbird, Handsome Francolin, Red-Throated Alethe etc. 
Chimpanzees and Golden Monkeys
Akagera National Park is the Rwanda's Safari Park, with varied habitats: swamp, woodland, savannah, escarpments and hill plateaus and is a home to 480 bird species and African Big5. Highlights include: 
480 bird species including Red-faced Barbet, Pearl Spotted Owlet, Blue Shouldered Robin Chat, Brown Snake Eagle, etc.
Game drive; Elephants, Lion, Rhino, Giraffe, Zebra, Buffalo, several species of Antelope, Etc…
Night game drive: Leopard and Hyenas 
Boat on Lake Ihema: Flocks of waterbirds, Crocodile, Hippopotamus
Papyrus Swamps and Wetlands of Bugesera
Located in south-east, they are home to many wetland birds and papyrus species. Highlights include: Papyrus Gonolek, White-backed Duck, Lesser and African Jacana, Common Moorhen and Swamphen. Papyrus Yellow Warbler and Papyrus Canary are rare with removal of papyrus.
Nyarutarama Lake (Golf Course) and Mount Kigali
279 species have been known to exist in Kigali and its vicinity and Nyarutrama and Mount Kigali are great introduction to East African birds. Common species include Pelicans, African Fish Eagle, Red-knobbed Coot, Black and White Manikins, etc.
Located in 2 hours to the east of Kigali; it is home to a surprisingly diverse selection of more than 100 bird species including Long-crested eagle, Brown (Meyer's) Parrot, Purple-crested Turaco
Lake Kivu and its Islands
Located in Western part of Rwanda and a few Palearctic species, i.e White-winged Tern, may be found sometimes during migration passage on the rare sandy beaches. The islands and the edges of the lake, which are all rural habitat with no significant native habitats left, are home to spectacular species like Double-toothed Barbet, Red-capped Robin-chat, Brown-throated Wattle-eye, etc.
Located in 2 hours to the east of Kigali; it is home to a surprisingly diverse selection of more than 100 bird species including Long-crested eagle, Brown (Meyer's) Parrot, Purple-crested Turaco
Museums: Kigali Genocide Memorial, Campaign Against Genocide, King's Palace and Ethnographic Museum.
Cultural tours: The Gorilla Guardian (Former Ibyiwacu) Cultural Villages: a rare chance to learn Rwandan culture and traditions
Agricultural tourism: Coffee and Tea possessing