We are Rwandan based tour company operating in Rwanda.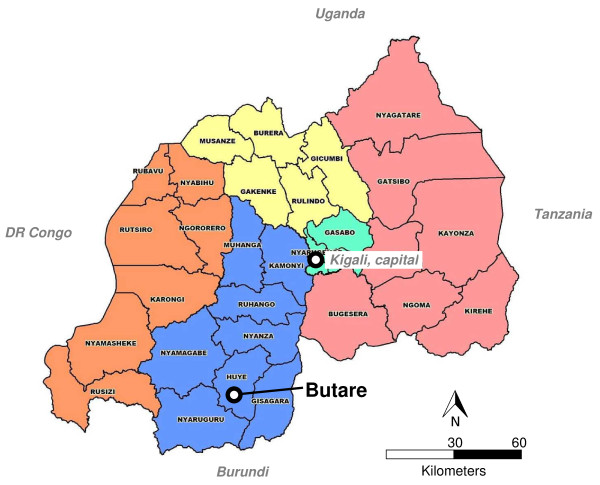 We are an experienced company in Bird guiding, Gorillas tracking, Historical, Cultural and Educational tours. We sell tourism attractions in Rwanda and birding and Mountain Gorillas from Uganda.

Our mission is to make difference in tourism, increase awareness in our living nature and vital employment opportunities for communities' well being and sustainable conservation.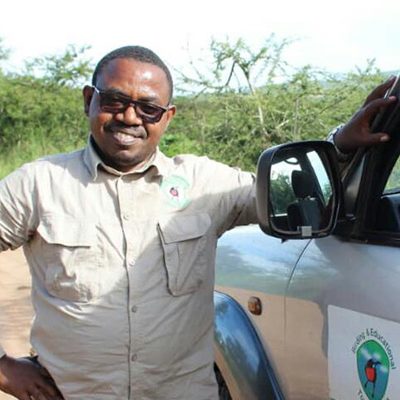 DIRECTOR AND PRINCIPAL BIRD GUIDING
Claudien was involved in birding since 2002 when he was a university student and he is currently one of the few professional Ornithologists in Rwanda. He has initiated the common bird monitoring and the long term monitoring of endangered and endemic species to the Albertine Rift in Volcanoes Landscape. Claudien has contributed to the ecological studies of the rare, endangered and endemics bird species in Rwanda, Uganda and Burundi. He has developed birding tourism in Rwanda through training of bird guides in National Parks and local guides at birding routes. He has led over 100 birding tours and expeditions to Rwanda, Burundi and Southern Uganda. Claudien is also member and representative of local and international birding organisations including, African Birding Club (Country Representative), International Waterbird Counting (Coordinator-Rwanda), etc. Claudien is also a dedicated natural historian and has a passion for all things natural, including Flora & Trees, Mammals, mainly Mountain Gorillas, etc.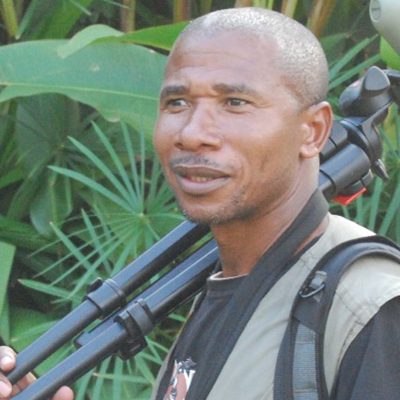 Martin worked with Wildlife Conservation Society/ Projet Conservation de la Foret de Nyungwe (PCFN) as a Research Assistant (Ornithology) and with Albertine Rift as Biodiversity Monitoring Officer. He conducted research and biodiversity surveys and monitoring on birds, mammals, plants, reptiles and amphibians in different important Biodiversity Areas in Rwanda, Uganda, Burundi, and Democratic Republic of Congo. Martin has created birding clubs around Nyungwe NP and different schools in Rwanda. He has led more than 50 birding tours around Rwandan attractive birding sites mainly around Nyungwe National Park and he can deliver the local and regional guiding services.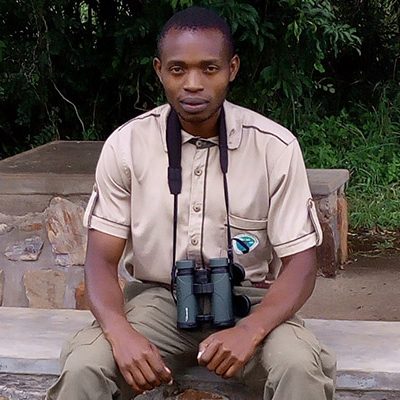 Ghadi started birding since 2012 when he was at high school and he kept the momentum as a hobby until 2015 when he went to IPRC Kitabi where he studied Wildlife Tourism, for two years. During this Diploma studies, he sharpened his skills in birdwatching during the three months internships in Nyungwe and Akagera National Parks. In March 2019, he attended the advanced bird guide training for 3 weeks and he was awarded birding guide bronze medal level 2.
We are helping local communities
Apart from our well trained bird guides, we work with the local communities and cooperatives as bird guides to increase their conservation awareness and enable them to benefit from tourism income. We pay special attention to vulnerable people like orphans living around birding sites where they can offer good services in tour guiding. Groups producing handicrafts are supported and sensitized on the sustainable use of natural resources to reduce the pressure on wildlife habitats.