We are a tourism company specialized in birdwatching tours. Since 2012 we have developed and runt tours that provide our guests with birding experiences in Rwanda. Our birding tours are sometimes combined with tracking mountain gorilla, historical and educational tours. With our extensive knowledge of Rwanda, we take you to the right locations to give you the opportunity of seeing rare species.
With us you will gain a rich experience in Birding, Game Driving, Wildlife, Culture and History of Rwanda, the Great Lakes and East African region.
We Are Socially Responsible
Apart from our well trained bird guides, we work with the local communities and cooperatives as bird guides to increase their conservation awareness and enable them to benefit from tourism income.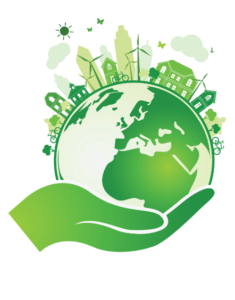 I spent a memorable morning with Claudien watching birds in and around Kigali city, during which we managed to see a good diversity of species. Claudien clearly knows his birds and has a good knowledge of the field. I wish I had contacted him during my previous visits to Rwanda, which would without doubt have been much more productive. I can warmly recommend Claudien to birders visiting Rwanda – in fact to any visitor wishing to discover the natural and cultural treasures of this beautiful country
I really enjoyed our time together and know I would have only seen half as many birds without your knowledgeable assistance. I still haven't gone over my list thoroughly, but I got about 165 new species. The Gorillas were amazing. Tracked the (Hirwa?) group.
I just wanted to see Nyungwe and the trip was wholly positive – all went very well. Of course I needed more time to see everything but that was not something you could solve. Overall the trip was very good and I will happily recommend you to others.
Claudien obviously knows the right people in Rwanda, and can provide a package that allows you to see and experience what you want with some of the best guides in the country, and still be relatively cost effective. He did not oversell (try to put us in top end accommodation) when there were other options that were just as comfortable available. We appreciate that he made sure that natural areas and good birding were always the priority.
Come Go Birdwatching With Us!
We also do Game Driving, Wildlife and Cultural tours around the region